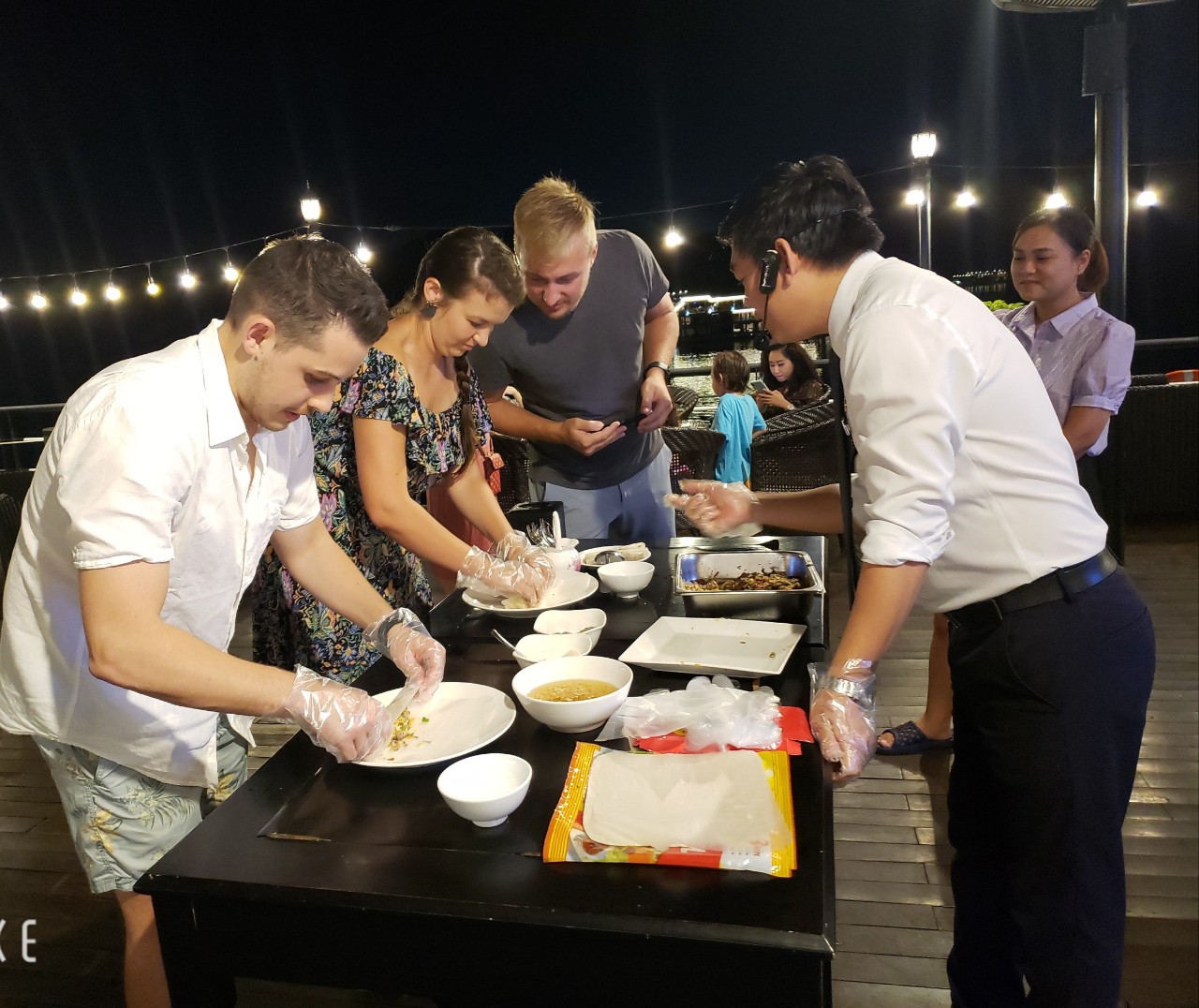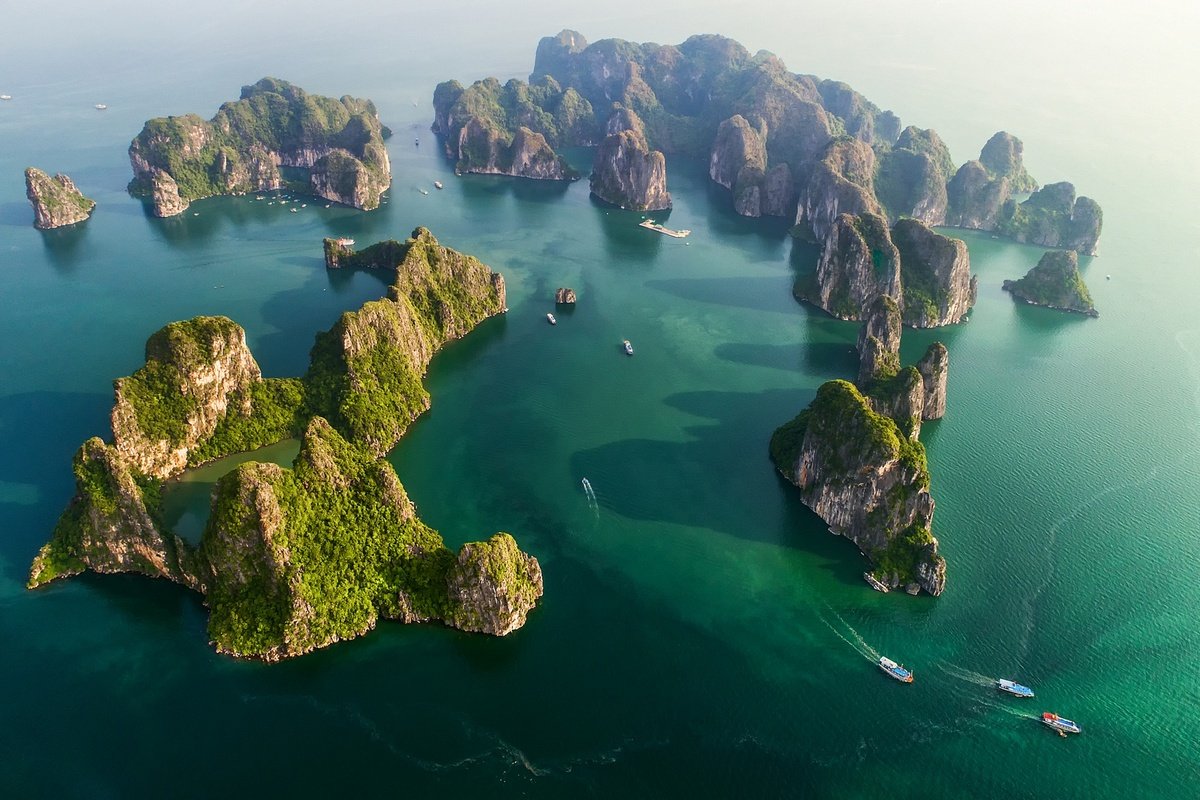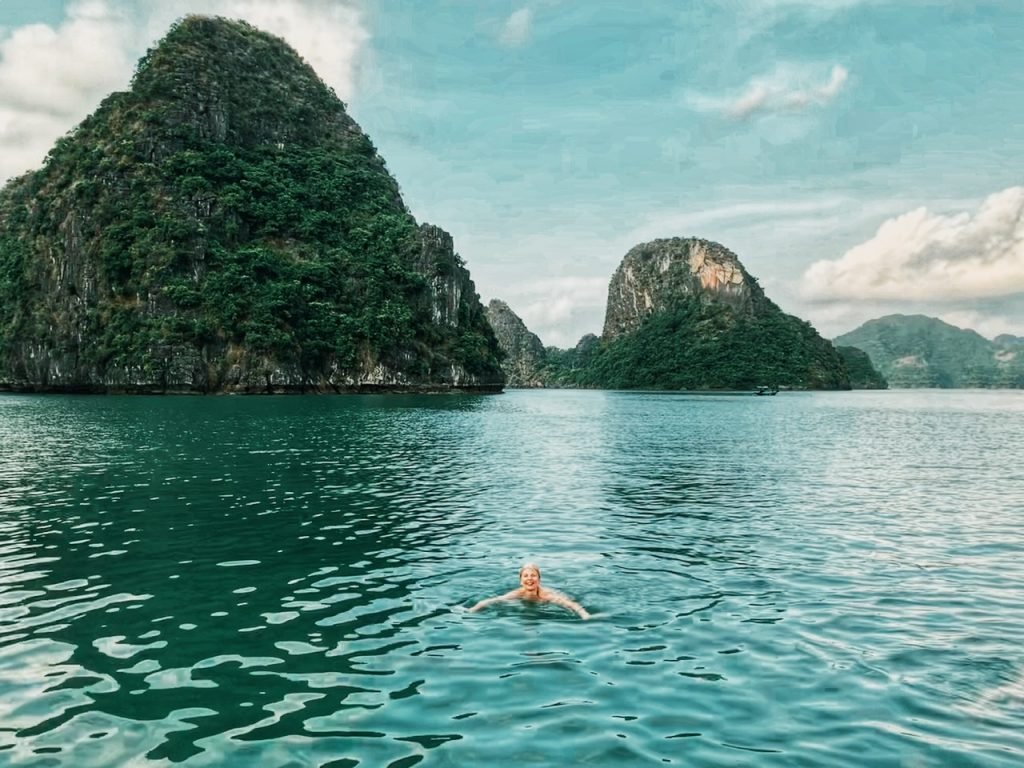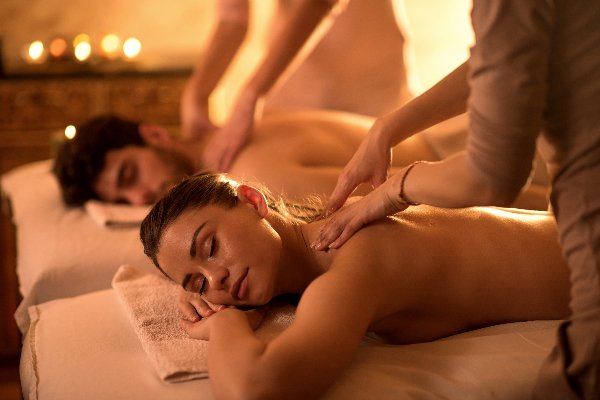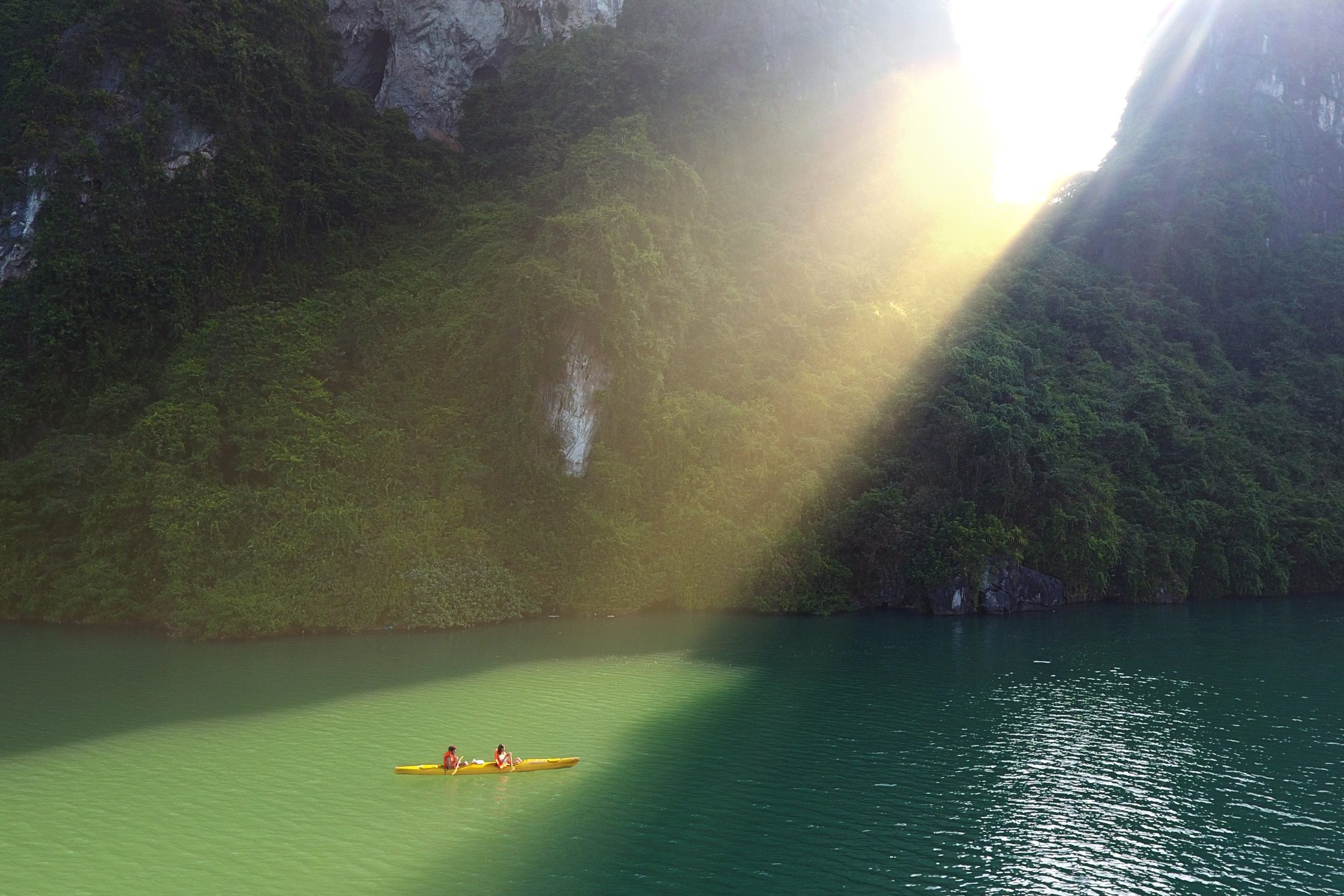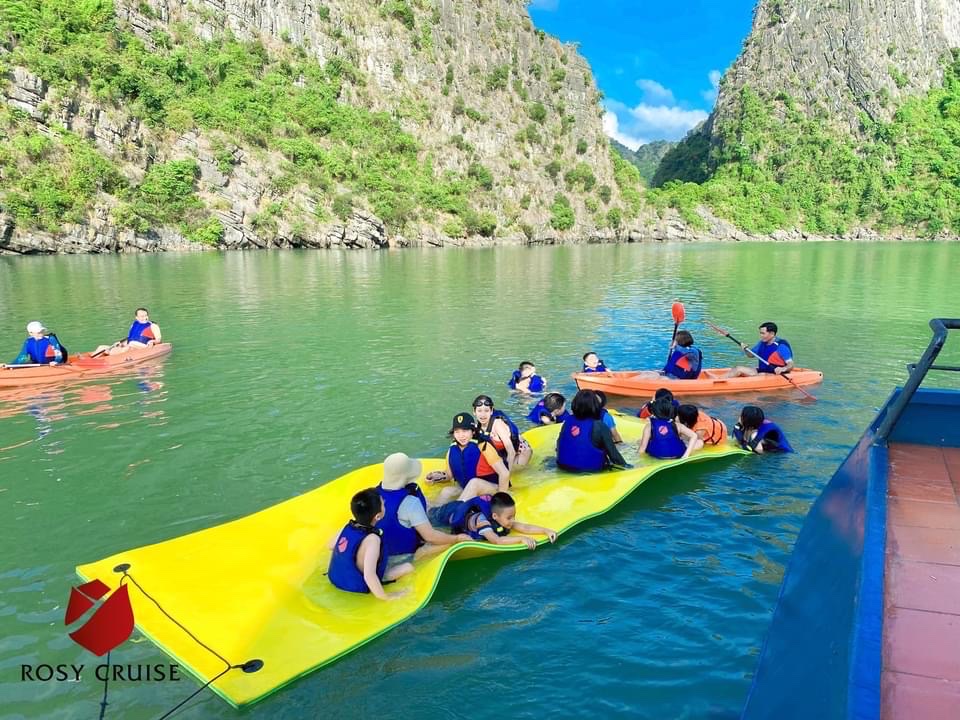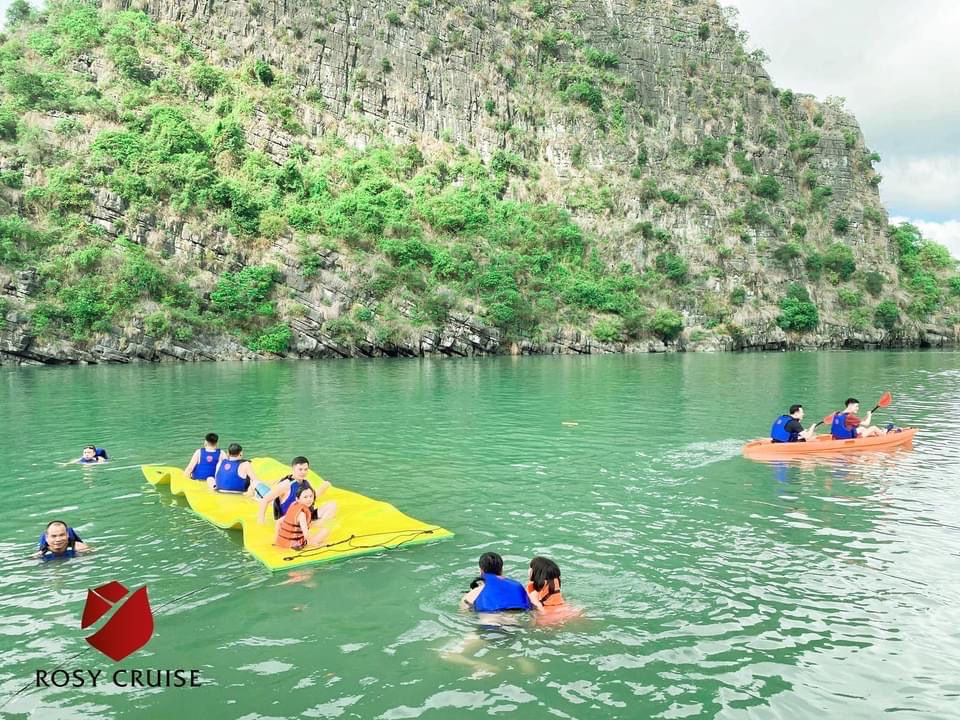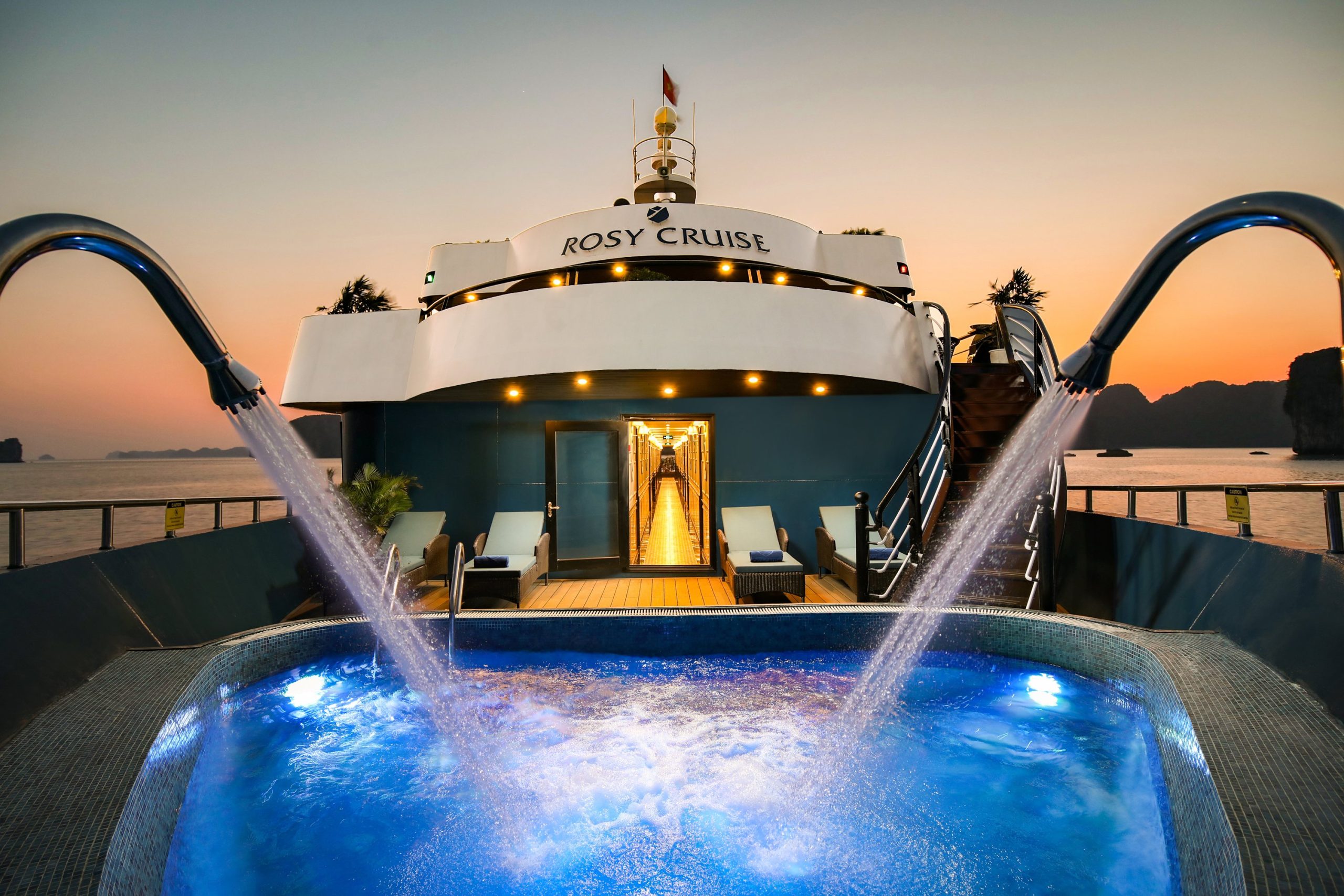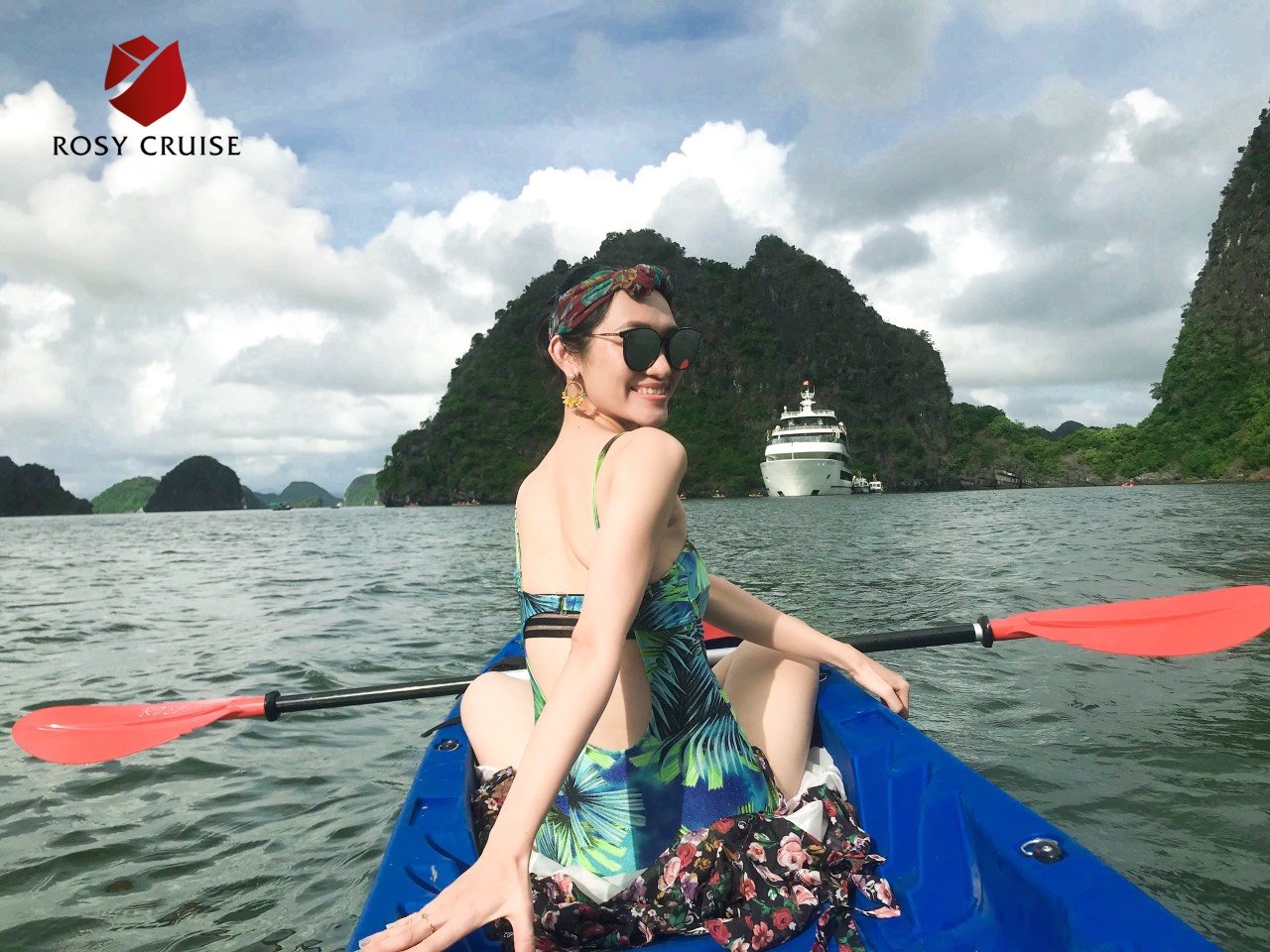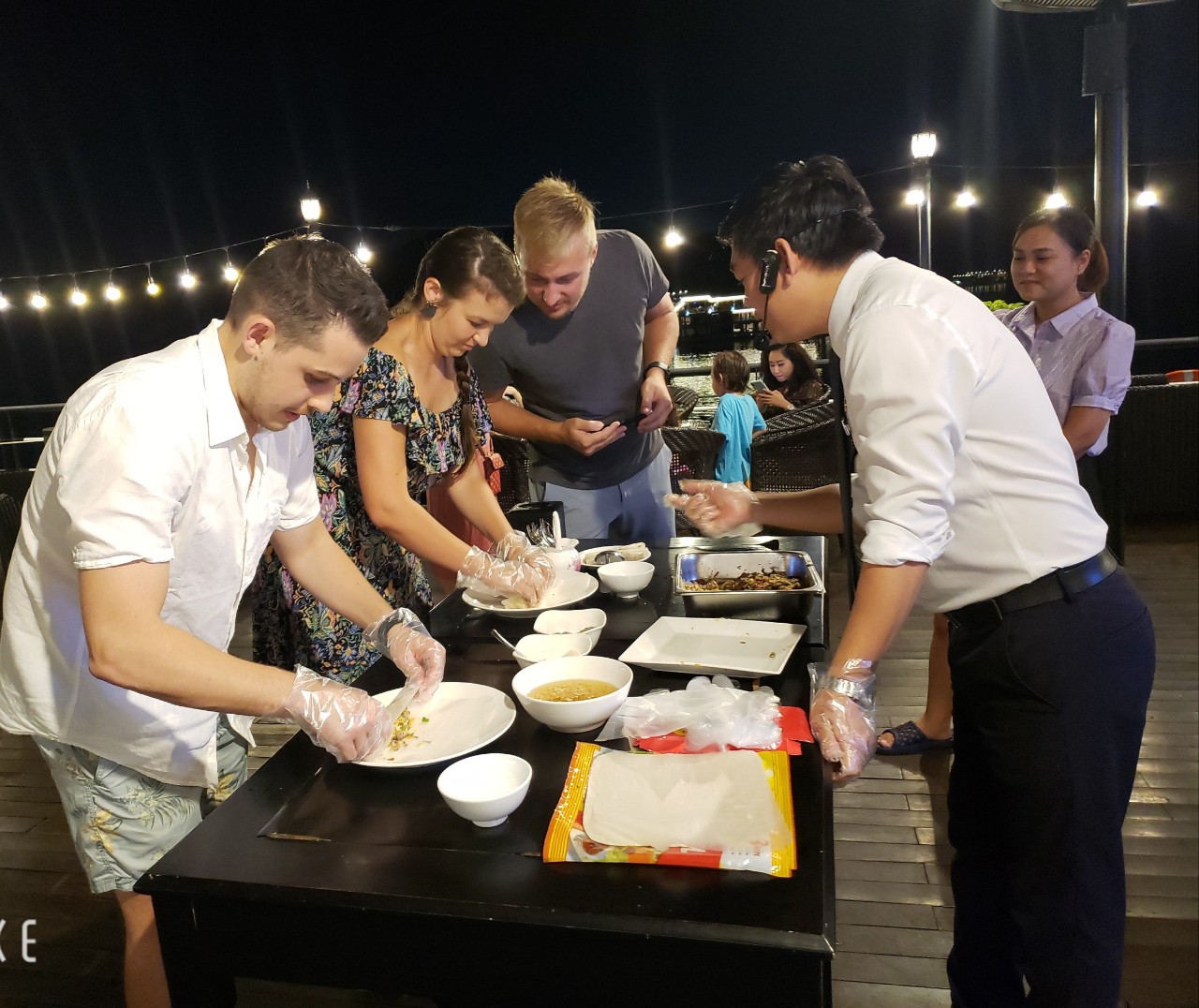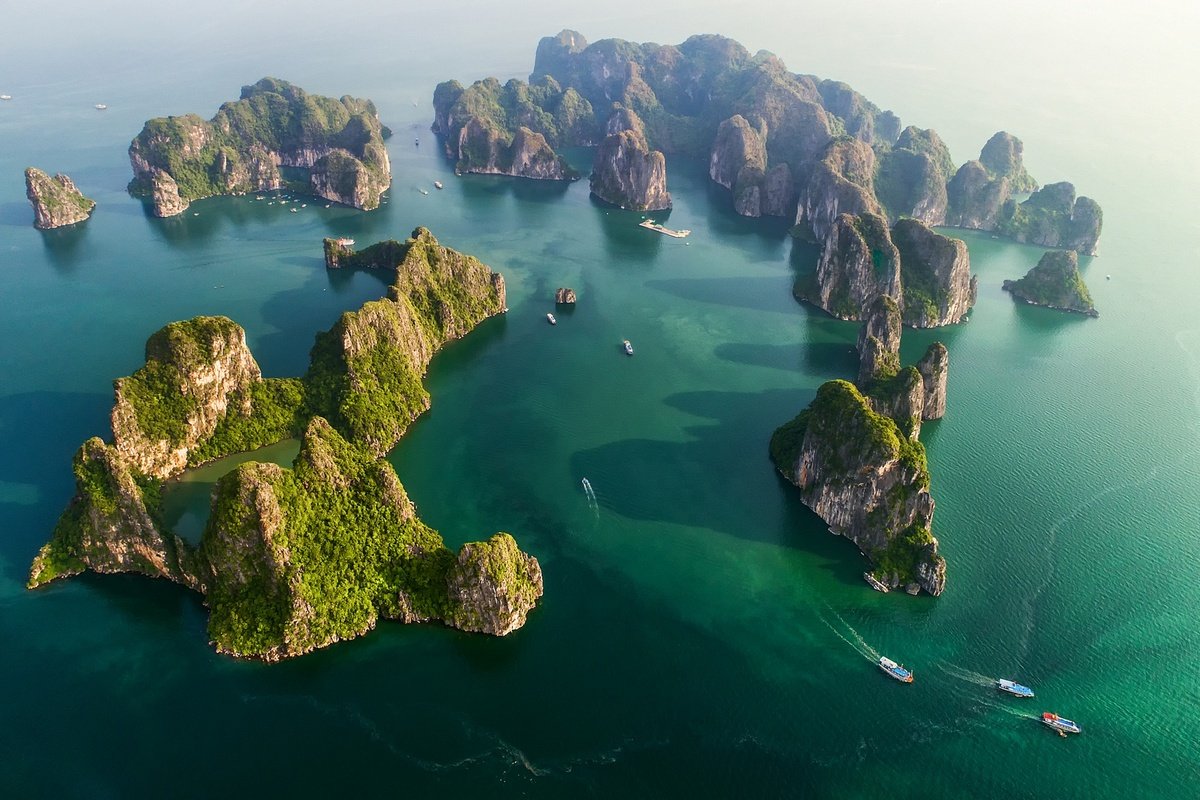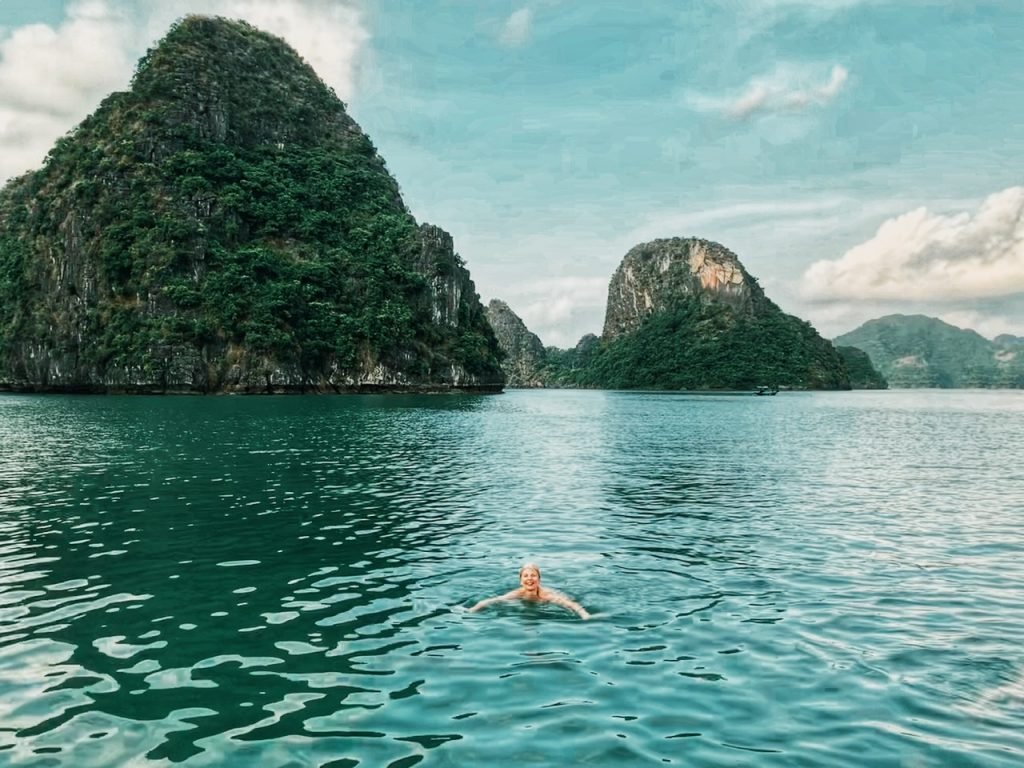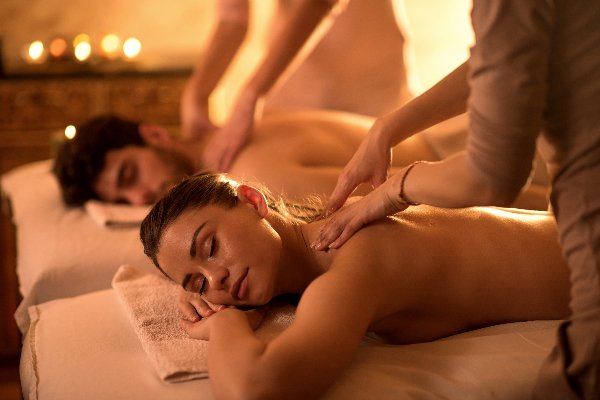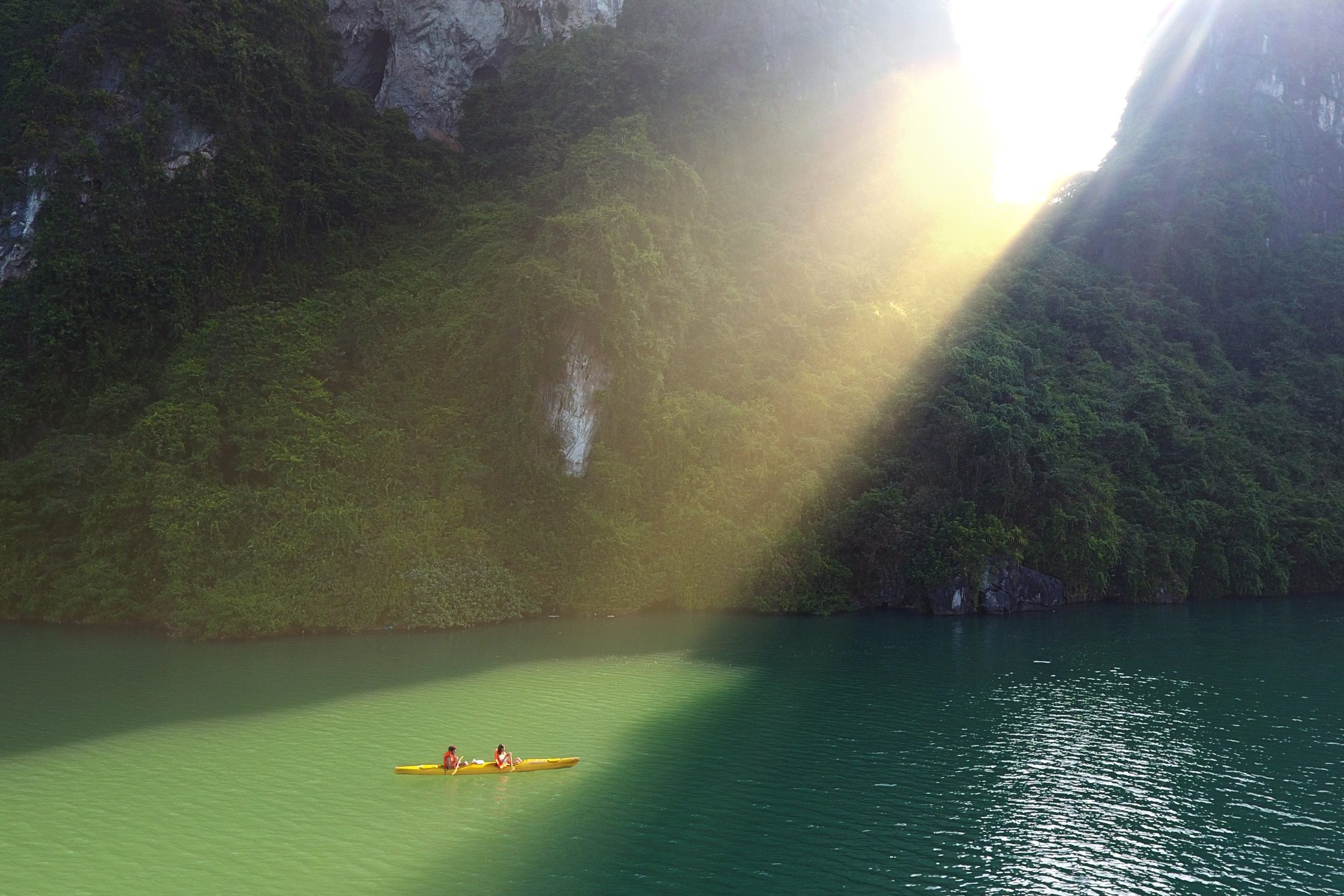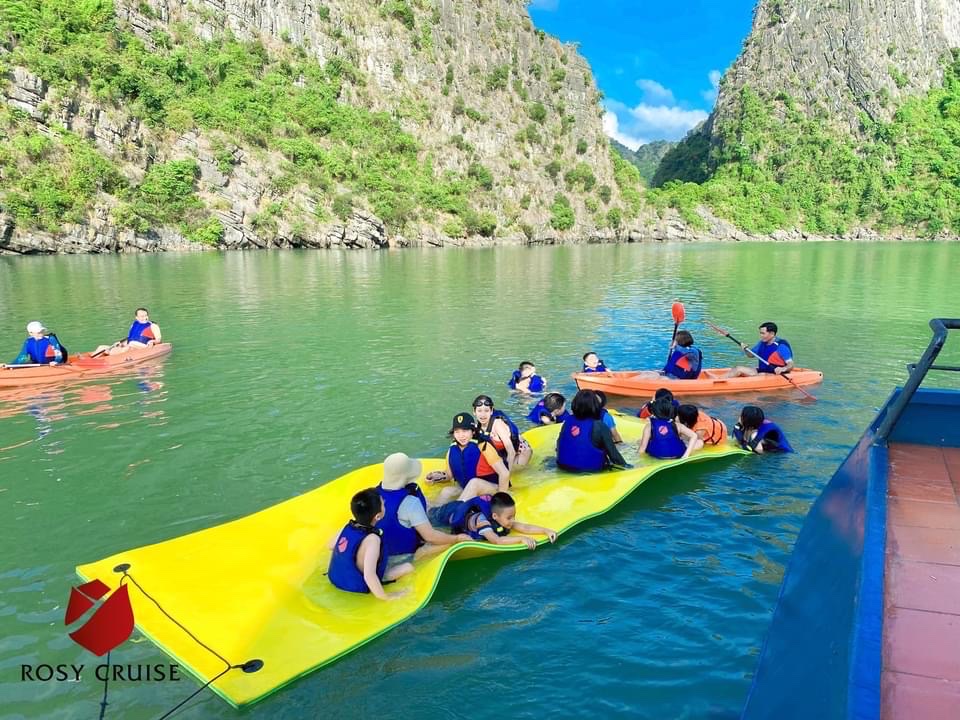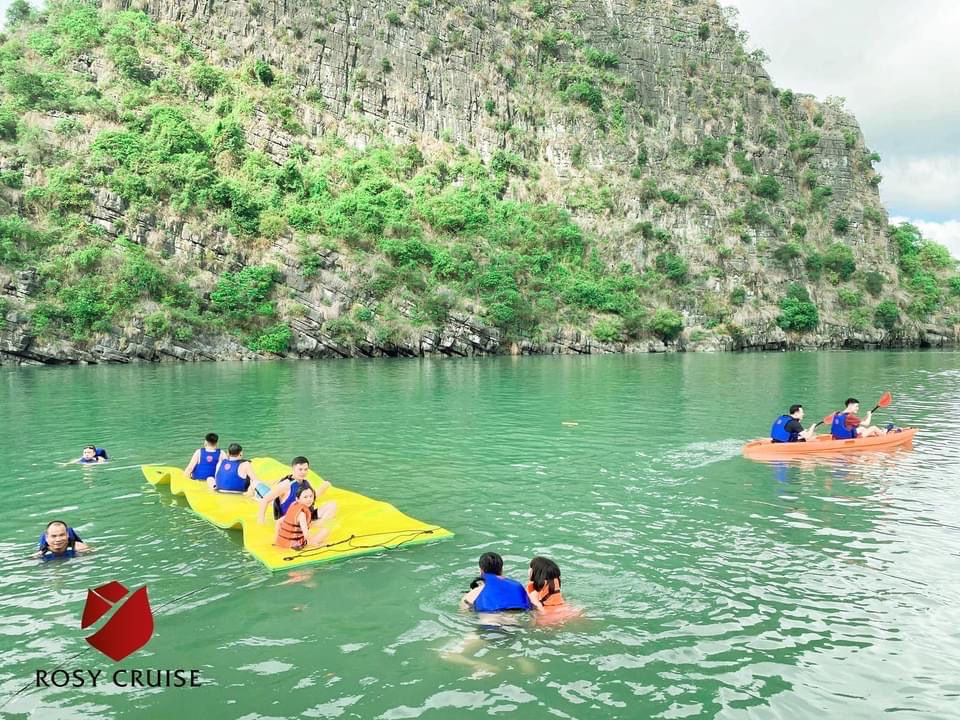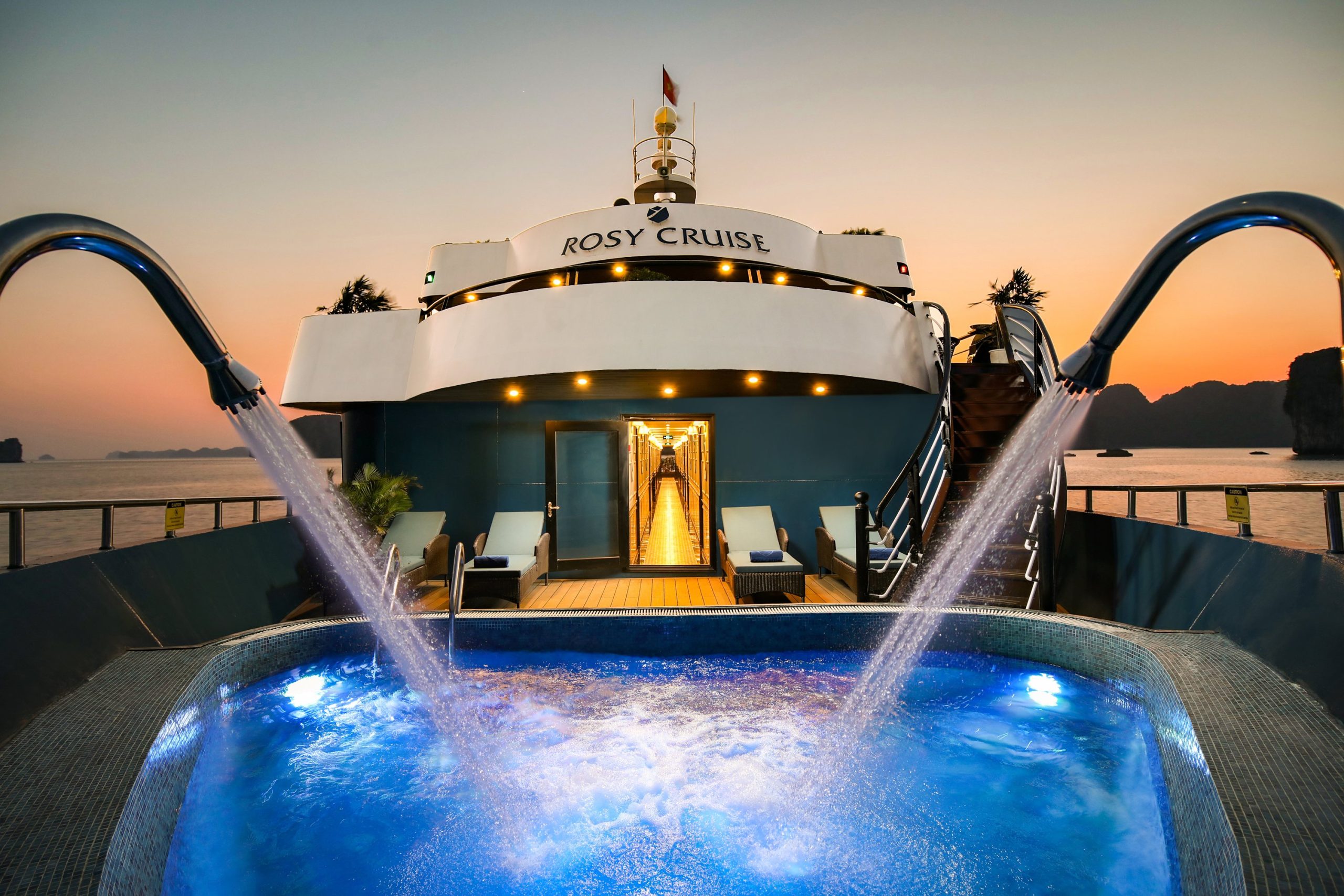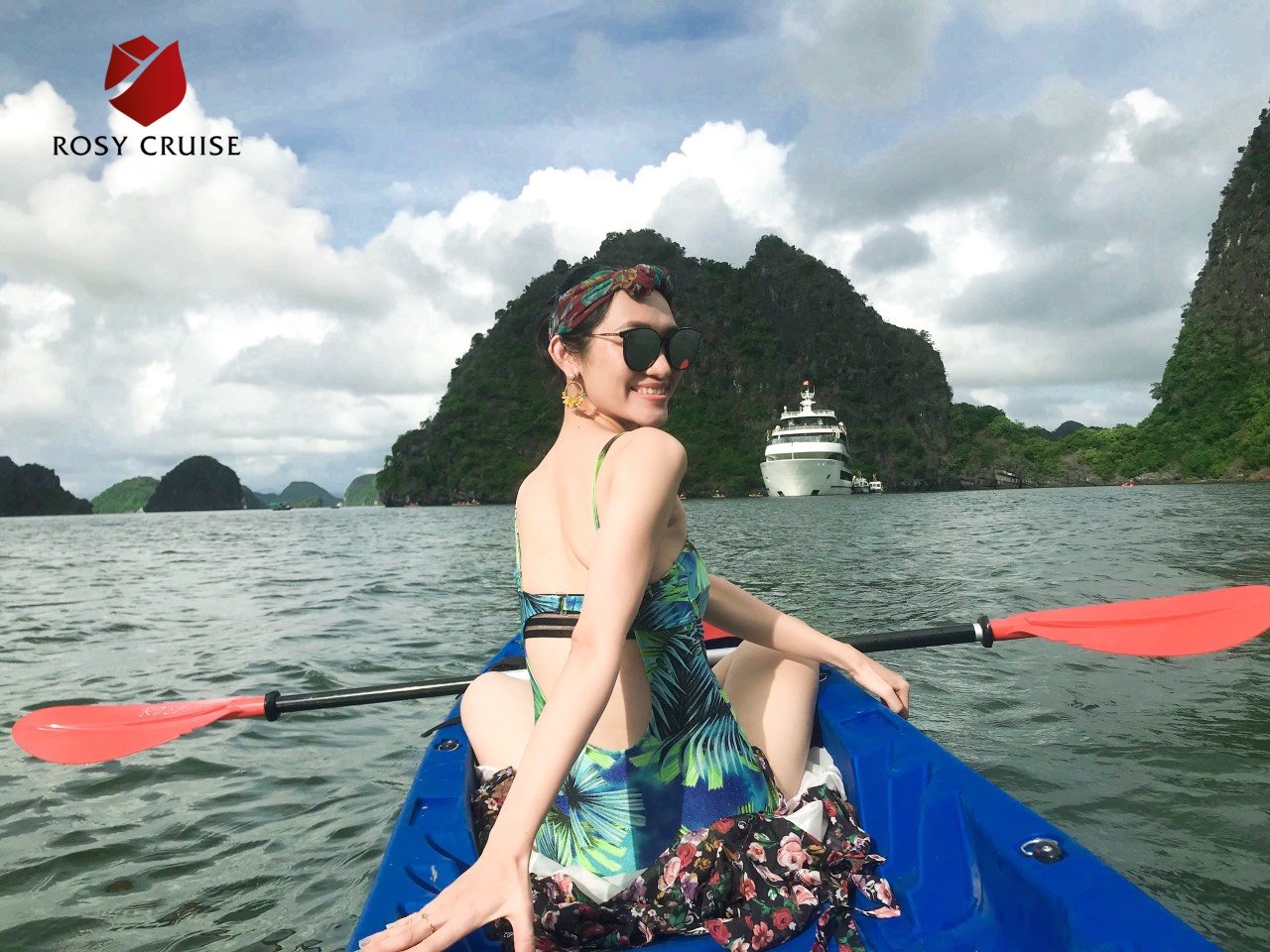 EXPERIENCES
KAYAKING
Do kayaking by yourself in calm water, explore the beauty of limestone caves so close by your eyes, hands and individual feelings.
LOCAL ROWING BOAT
Get ready for visiting Light Cave where bamboo boats rowed by local people to admire the majestic mountains contrast with the calm waters of the bay. In Light cave there are a lot of emulsions with different shapes. This is a place to anchor and shelter safely from fishermen in the rainy season. Throughout the Light cave, visitors will be overwhelmed by the poetic beauty, lyrical and pristine Light cave.
SWIMMING
How amazing to swim in the calm, clean water with less tourists. Relaxing after activities, immersing in the water to get stronger.
SQUID FISHING
When the night falls, it must be fun when standing on the boat and trying your luck with sly squids. Try to be patient,squid fishing can be successful from your skills.
TAICHI CLASS
Taichi is one of the best way to release stress and fatigue. Our Taichi master will guide you with a basic lesson which has been simplified so that everyone can easily follow . Let's come on the sundeck in the early morning and start your new day in fresh air to fully charge your energy for the day.
COOKING DEMONSTRATION
Learn how you can make one of Vietnam's traditional dishes – Spring roll. Our cruise manager will carefully introduce what are the ingredients needed, how to make it and what you may do at home for your family or friends. With guides from our chef, we hope you can make Vietnamese traditional food in the perfect way.